An elevation certificate is a document prepared by a qualified engineer / surveyor which provides information on: elevation of a building relative to mean high tide. building type. ... additional information used to determine the proper flood insurance premium rates for a property.
Download FEMA-HFIAA_ECFActSheet_040715.pdf
An Elevation Certificate is a form developed by FEMA (Federal Emergency Management Agency) and used as an official record of the elevations of a building. The form must be completed by a professional engineer or land surveyor.
Elevation Certificate Required for Flood Insurance Quote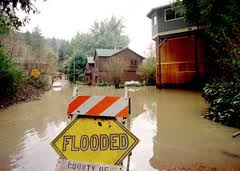 As stated above, your mortgage company may be required to ask you to purchase flood insurance.  Of course, they would want you to do so because they are protected also.
You should also know that the mortgage lender may also require flood insurance even if it is determined you don't need it. This is their prerogative.
Again, the rates should be rather low in this case, but there are some costs nonetheless. Now that you know a little about the overall situation, how does this affect you directly?
If you are currently shown to be in or near a flood hazard zone, or if you're going to be in or near a flood hazard on the proposed maps, NOW is the time to act.  The following are the possible situations in which you may find yourself:
1. Out of the flood hazard zone completely on the old and new maps.  This is great.  In this case there is no requirement for the purchase of flood insurance.
But, as we said below, if there is ANY risk you might want to consider it. An evaluation of your risk is quick and easy.
2. Your lot is currently or proposed to be shown in the flood hazard zone as specified on the maps or the elevation certificate. This puts you under the requirement for flood insurance.  Your situation may now be one of the following:
a. Your lot is "in" the flood hazard zone but the lowest adjacent grade (LAG) around your house is "out" or above the base flood elevation (BFE).
In this situation, it is possible that the flood insurance requirement may be removed.  This process is called a Letter of Map Amendment (LOMA).
b. Your lowest adjacent grade (LAG) is below the BFE but the lowest finished floor elevation (FFE) is above the BFE. In this case you need to purchase flood insurance.  An Elevation Certificate is necessary as a way to determine your premium rate.
c. Your lowest finished floor elevation (FFE) is below the BFE. This case is similar to 2.b. above but the flood risk is higher.  Again, get an elevation certificate to determine your premium rate.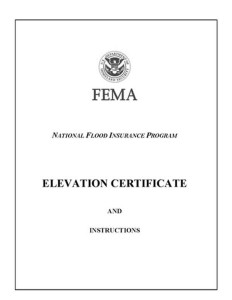 If you're in situation 2 above, the first step is to get a flood elevation survey and elevation certificate.  This process is done by a licensed land surveyor who will measure the elevation of your finished floor elevation and the lowest adjacent grade to determine your location relative to the flood hazard zone.
This process will produce an Elevation Certificate that can be used to either complete the LOMA process or allow your insurance agent to set the flood insurance premium rate.
For more specific information about the National Flood Insurance Program, flood surveys, and Elevation Certificates, see the web at floodsmart.gov. To review FEMA's Flood Maps in your area, go to FEMA Map Service Center.